Educate. Inspire. Empower.
Share Confidently, Market Responsibly and Sell Passionately
What is it?
CannaCertified is an online certification program that allows people to gain knowledge about cannabinoids, what they are and how they work. The program was created to close the gap and correct misconceptions about cannabinoids and the lack of education in the industry.
These educational courses will teach you to discover applications of different types of products, which products to use and how to choose the best products for you – all at your own pace. You will grow your knowledge, be confident and expand your expertise as a consumer or an entrepreneur in the industry.
CannaCertified is ideal for anyone who wants to better understand the perplexing world of cannabis and hemp. This comprehensive and informative course provides expert knowledge and information that will set you up to become proficient as a consumer looking for essential information.
More advanced modules are offered for business persons looking to enter the booming industry and for medical professionals who want to better understand the science.
CannaCertified can also bring its certification program to your company with on-site workshops customized for your needs, whether it's for the board room or the employees. Attendees will become certified in the one-day seminar at your location.
Who created it?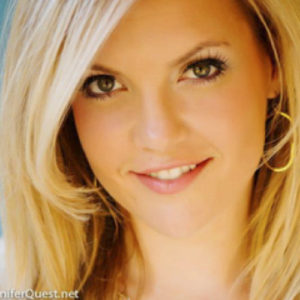 Katie Devoe was one of the very first leaders in cannabis and hemp and for the past ten years has been an owner of several successful entities in the industry. Her broad areas of expertise include business management, product development, start-ups, branding, marketing innovation, distribution, business development, sales and transformational leadership.
She has built successful hemp and cannabis brands and created the best-selling products in the business. Over the past decade, Katie has earned a national reputation for industry proficiency and integrity and is an accomplished thought leader, speaker and educator.
In 2009, she co-founded Paradise, a groundbreaking edibles and extracts company which is still thriving and one of the industry's most successful brands to date. In 2017, she co-founded Sacred Biology, a women-owned and operated business that produces award-winning CBD-infused topical products made from organic ingredients and sold nationwide.
She is also the co-founder and principal of CBD Nationwide, the most established and largest cannabidiol (CBD) manufacturer in the U.S., specializing in contract and bulk manufacturing services. CBD Nationwide private label manufactures for many of the large CBD brands seen on the market today.
Katie's success in the industry has helped her to gain an incredible amount of wisdom. As a product of her longevity longstanding experience, she realized the importance of educating people about cannabis, hemp, and the cannabinoids found in the plant that can contribute to optimizing health and wellness.  
As a result, she brought her teachings and seminars to an online platform and created CannaCertified, one of the industry's first comprehensive educational certification programs.
Katie and her panel of experts at CannaCertified believe in the healing properties of the hemp and cannabis plant. She and her business partners are on a mission to enhance lives and help to heal the masses by creating solutions that give people a higher quality of life.
Why Enroll?
The power of CBD, cannabinoids and cannabis is promising. The more research that is being conducted, the more impressive their potential healing benefits become identified and recognized. Additionally, the American market for CBD alone is predicted to reach $20 billion by 2020.
There is currently a lack of certification standards in the industry. You can spend endless hours searching the web and still find incorrect information, dishonest claims and inaccuracies. The Food and Drug Administration is just starting to understand the complicated world of CBD, regulate the industry and rightly crack down on some dishonest brands.
While research and regulations are underway, it's important for consumers to do their homework and for entrepreneurs and medical professionals to have a valid and accurate source of information, from a wide variety of experts who have operated in the industry for years and with standards of integrity.
From cultivation to consumption, CannaCertified's team of experts can inform much of what is occurring in the industry with an emphasis on cannabinoids. Learning about what they are, what they do, and their applications is all essential for this emerging industry.